About Our Course
Welcome to Driver Improvement Clinic Online. Below are the course(s) we currently offer. Click to find out more!
The cost of the course is just $47.95!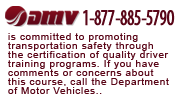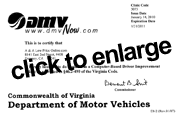 www Driver Improvement Clinic Online com, as a member of the Traffic Safety Consultants, Inc., network, has offered traffic safety education nationwide for over 30 years. Our courses have been proven effective, and we are committed to providing our students a quality, entertaining, educational experience. We also offer the best customer service in the industry. Our fun, easy-to-read, DMV-approved driver improvement clinic is filled with colorful graphics and informative charts that make completing the course a breeze!